Delivery & Payments
Searching C aims to deliver your items in the fastest time possible!

We ship your order via courier services PosLaju, Gdex for local delivery and DHL for international delivery. 

For ready stock items, your order will ship within 3-5 business days,
or alternative 7-30 business days for pre-order items after order confirmation.

We accept credit card payment (including Visa, MasterCard and American Express) and Apple Pay.

7 DAYS FREE RETURN.


Contact us
Whatsapp/Hotline at +60176930538
https://wa.me/message/RYEICAPK7BKXN1 
Email: my@searchingc.com
Overview




 With MEAZOR, simply rotate it by 360°
 MEAZOR lets you perform meticulous measuring for high-end floorplan scanning in seconds.

 With MEAZOR, every detail is precise from the straightest possible edges to the most detailed arcs with the curve scanning function.
It converts metric and imperial units and even customized scales. 

 With MEAZOR, A high-quality 25 meters/80 feet laser measuring module puts MEAZOR leagues ahead of conventional laser measurement devices.

MEAZOR adapts to software upgrades via Bluetooth connection. With its upgradable system, your MEAZOR will always be the most up-to-date companion of any measuring situation. **The bubble level, protractor, curve scanner and pro laser functions are in alpha test stage now, and will be tested by 40 beta testers for further review and engineering refinement in Jun 2021.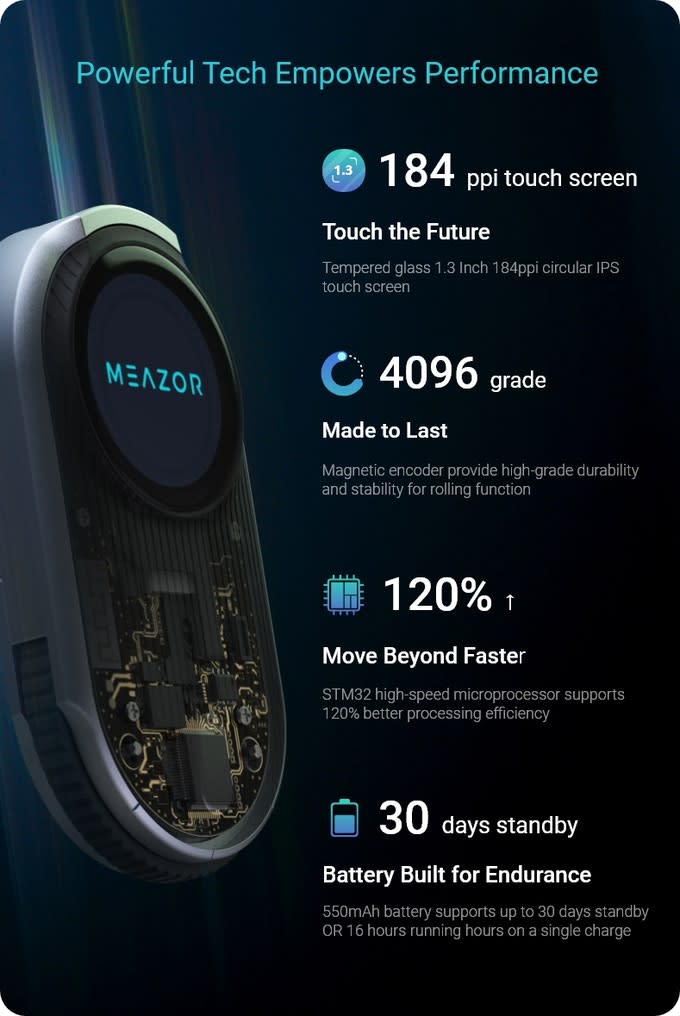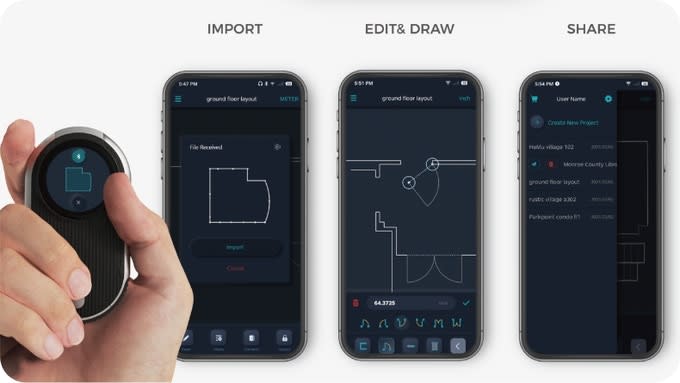 MEAZOR can measure and save data by itself, and with MEAZOR APP, it adapts your work to unlimited possibilities.
With MEAZOR's intuitive smartphone app, users can draw, edit, and save unlimited measuring results. Then exports vector drawings and measuring data in various formats for further editing.


MEAZOR APP works on Android version coming in June 2021. Andriod 6.0 or later and requires at least 4GB ram IOS version coming in June 2021. Works on iPad mini 2 or later and iPhone 5s or later.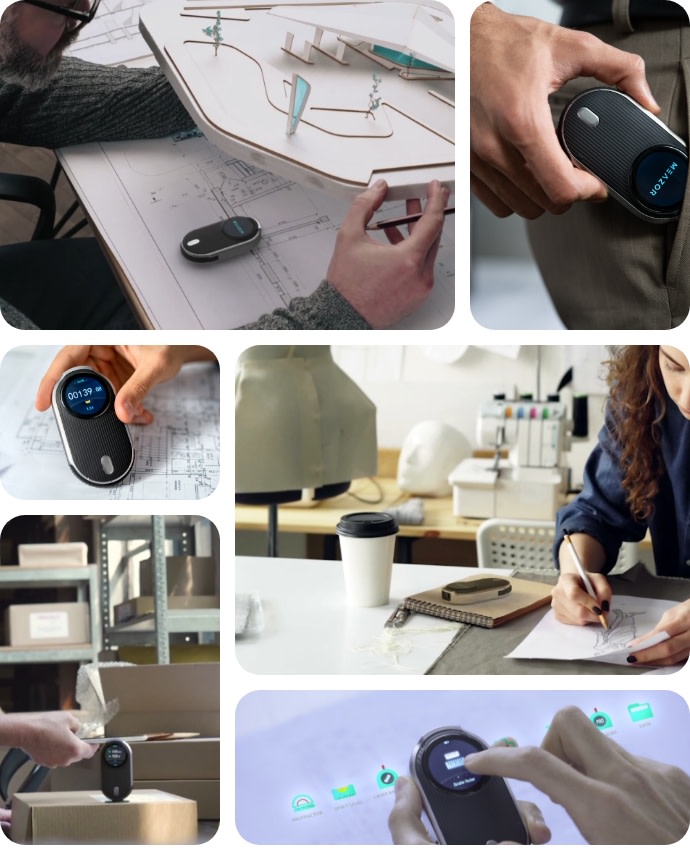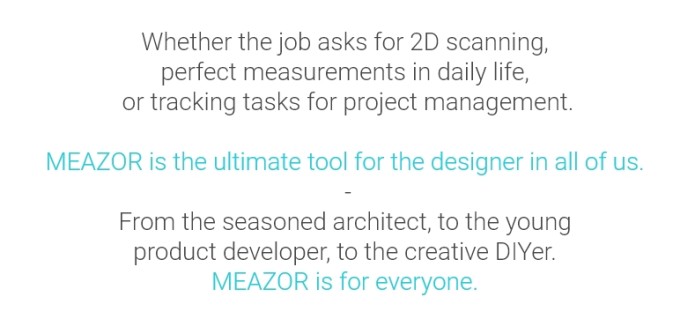 Tech Specs: