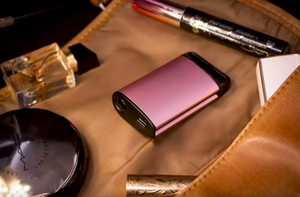 Delivery & Payments
Searching C aims to deliver your items in the fastest time possible!

We ship your order via courier services PosLaju, Gdex for local delivery and DHL for international delivery. 

For ready stock items, your order will ship within 3-5 business days,
or alternative 7-30 business days for pre-order items after order confirmation.

We accept credit card payment (including Visa, MasterCard and American Express) and Apple Pay.

7 DAYS FREE RETURN.


Contact us
Whatsapp/Hotline at +60176930538
https://wa.me/message/RYEICAPK7BKXN1 
Email: my@searchingc.com
Overview
Key Features Include:
✅Multiple Products In One– Yoback takes the place of at least five conventional pain relief products saving you time, money and space at home.
✅Ergonomic Shape– Ergonomic design approved by over 20 different health experts including physios, yoga instructors, doctors and engineers.
✅Eco-Friendly– The cork mat is sustainable and the wheel can be fully recycled.
✅Strong and Safe– The Yoback has a tested breakpoint of over 240kgs.
The Yoback is small, lightweight and very strong, with a tested breakpoint of 251.kg.
The complete Yoback weighs 1.2kg
Each separate piece weighs 400g